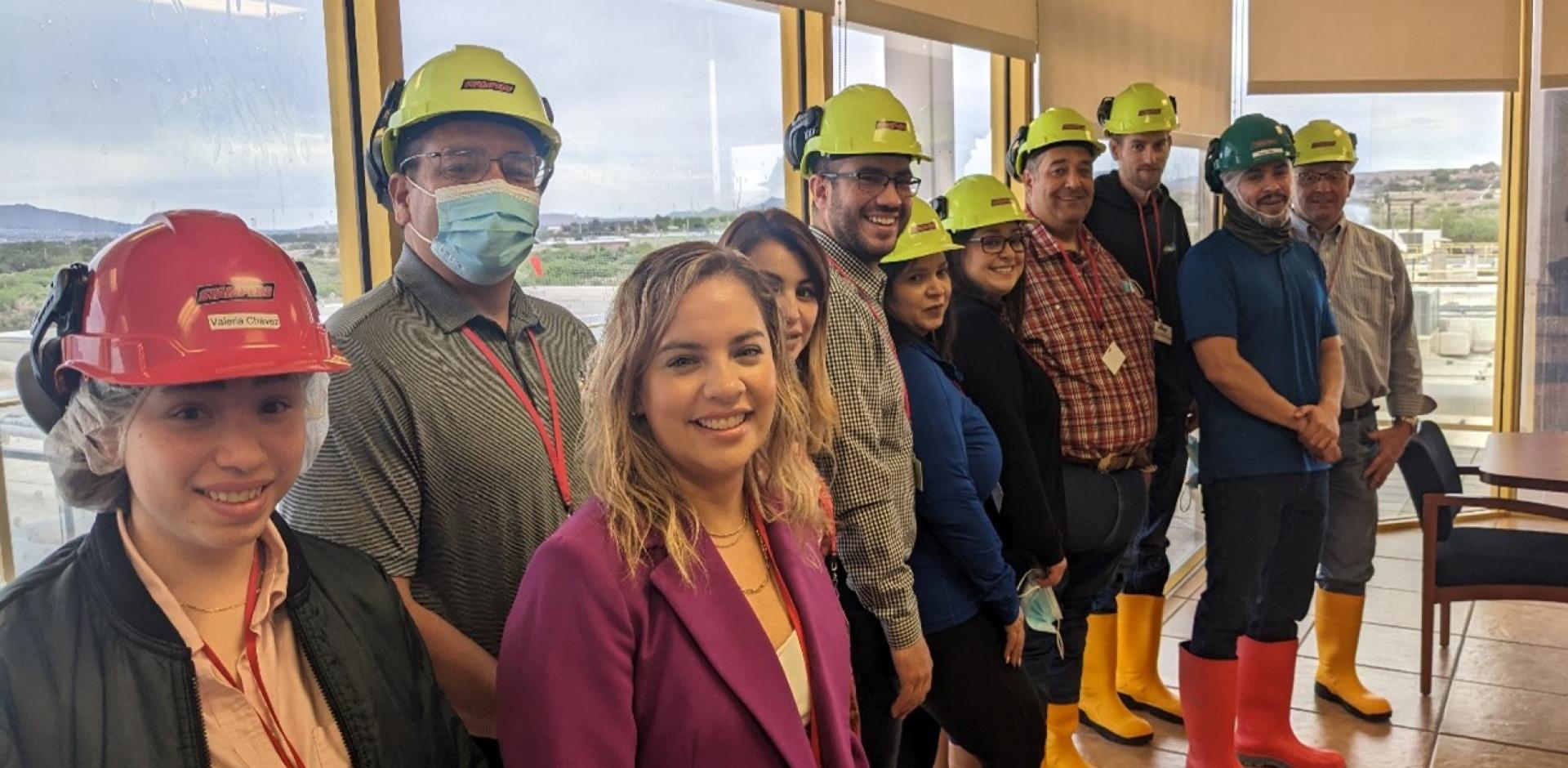 By RPN Staff
In New Mexico, the Doña Ana Community Network kicked off their work with the Rural Partners Network by hosting a community meeting in December 2022 to discuss investment and technical assistance opportunities. One need that quickly emerged was a meat butcher training. Stampede Meat Inc., a local protein company in New Mexico, had a training curriculum set up in the Chicago area for their employees but wanted to expand on that effort.
With a connection from the RPN Community Network, the company began meeting with New Mexico State University College of Agricultural, Consumer, and Environmental Studies (ACES) to set up an accredited program to address a critical need and provide workforce development opportunities and bolster the local economy.
"This is one project that demonstrates how essential partnerships are and how RPN assisted in bringing the right partners with knowledge, expertise, and proper resources to help bring this program to fruition," said Patricia Villalobos, Community Liaison for the Doña Ana Community Network.
RPN in collaboration with NMSU (ACES) and Stampede, Meat Inc., worked to establish a certified butcher program through the university. The training provides professionals at Stampede, Inc., with meat processing skills to better perform their job and contribute to the local economy.
On July 18-19, the training commenced with four hours of online and six hours of in-person training.  Valeria Chavez was one of the students who went through the program. As a professional in the meat industry, Chavez was motivated to enhance her skills and expertise.
"I believe this certification will have a positive impact on our local community. The training will provide advanced skills and expertise, creating employment opportunities and promoting skill development among our working-class New Mexico residents," she said. "I am eager to contribute my expertise and play a part in empowering residents."
A longer, more in-depth training is being developed for an NMSU Master Butcher certification. All students who successfully complete the training will receive a NMSU certificate of completion.
"The highlight of establishing the program (for me) was the opportunity to work with New Mexico agricultural stakeholders, helping them to be more efficient and profitable," said Jay Lillywhite, from NMSU ACES. "I enjoyed learning and working with Stampede and USDA Rural Development management. While we may have eventually learned about the need, the RPN Liaison helped facilitate the cooperative opportunity."
Partnerships and collaborations like this are happening in RPN Community Networks across rural America. RPN works in selected Community Networks with staff living and working among the communities they serve. This allows them to respond directly to unique needs in a community, just like they did in the Doña Ana Community Network.
To learn more about the work this community is doing with RPN, visit the Doña Ana Community Network page.
Economic & Business Development