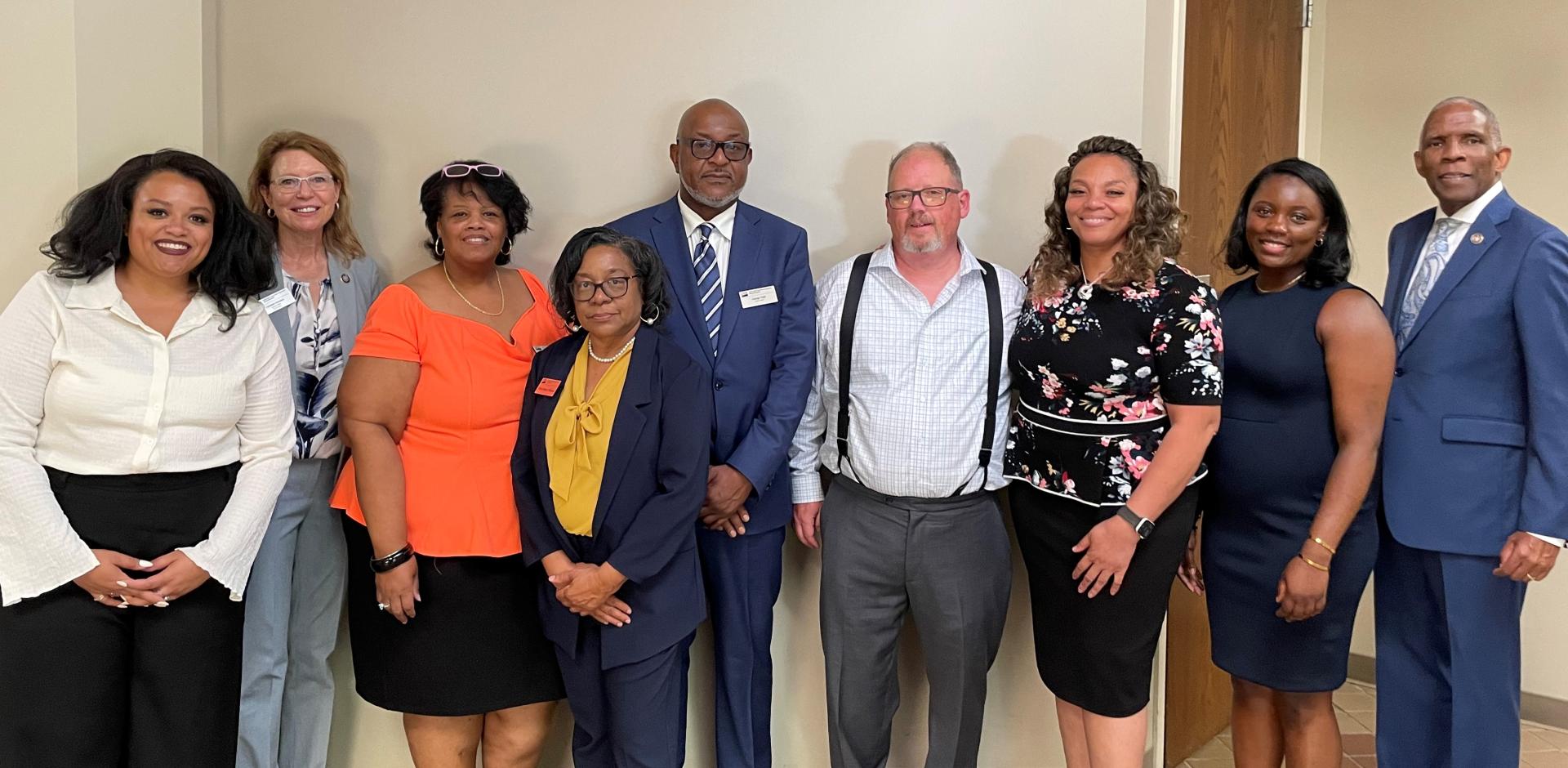 In Wilson, North Carolina, changemakers and rural leaders from all corners of federal, state, and local government met on Wednesday, August 23 for the first-ever convening of the North Carolina Rural Partners Network Forum. The event brought more than 200 attendees to the Wilson Agriculture Building where a shared commitment and enthusiasm to improve the lives of the rural people in North Carolina simmered.
When Rural Partners Network was launched in April 2022, the resounding goal was to make the government work for everyone. Bringing rural innovators into one room is just a piece of that commitment. And all across the country, RPN communities are hosting forums in their communities to do just that.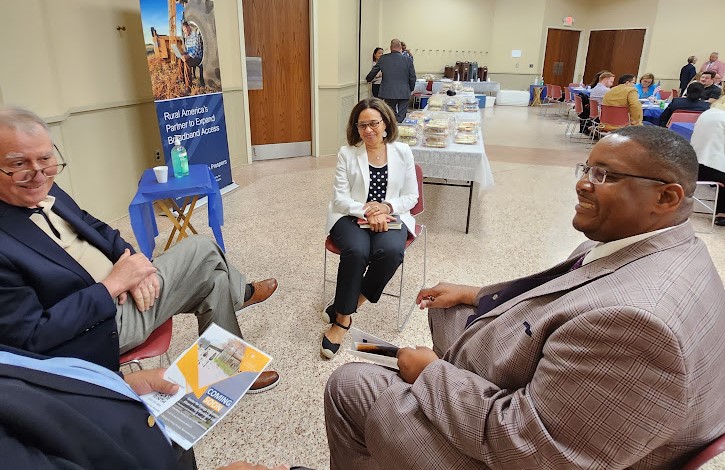 Wednesday's event kicked off with the North Carolina Rural Development State Director and Wilson native Reginald Speight, who was eager to help bring key leaders together to ensure economic and development investment opportunities reach communities. "Because of the urgency of the times, I didn't want to keep anyone out of this room who wanted to be here," Speight said.
With representatives from USDA Rural Development, the Economic Development Administration, the U.S. Small Business Administration, AmeriCorps, HUD, Environmental Protection Agency, local philanthropic organizations,  dozens of North Carolina mayors, leaders, nonprofits, and more – it was apparent that all the right people were in the room to make opportunities materialize for the people of North Carolina. Also in attendance were state partners including the North Carolina Rural Center, the North Carolina Department of Information Technology Division of Broadband and Digital Equity, the North Carolina General Assembly and the North Carolina Commission on Indian Affairs.  
"To me, its powerful that so many people are here," said US Representative Don Davis (NC-01). "It's an honor to see these agencies coming here today to share programs and resources."
Assistant, Senior Advisor to President Biden and Director of Public Engagement Stephen Benjamin led an afternoon session dedicated to sharing lessons and best practices from community development projects. "The best ideas are scalable and replicable," the former Mayor of Columbia, South Carolina, said. "We are in a moment right now. Let's be thoughtful, let's be strategic, and let's be driven by the love for our communities." Attendees shared insights with one another and spent the afternoon securing connections for projects in their communities.
"What we have in North Carolina is very unique," said Rural Development Director of State Operations Dr. Basil Gooden. "We are deeply committed to RPN. We bring a genuine commitment to rural communities."
The Biden-Harris Administration has invested hundreds of millions of dollars into the Rural Partners Network projects since its inception. Today, the RPN is active in eleven states, with staff living and working in the communities that they serve. RPN relationships and connections help make things happen in rural communities, bringing federal funding and resources together to drive rural prosperity.
"It's all about building the partnerships today, and in the end, what happens tomorrow," said Acting Executive Director of RPN Christine Sorensen.
The North Carolina Rural Partners Network is led by Supervisory Community Liaison, George Vital and Community Liaisons Floria Oates-Williams and Angela Washington.
To learn more about RPN and our Forums, follow Rural.gov on Twitter. Learn more about the work RPN is doing in North Carolina.
Visit Rural.gov for more on funding opportunities and events.
Community Development
Economic & Business Development