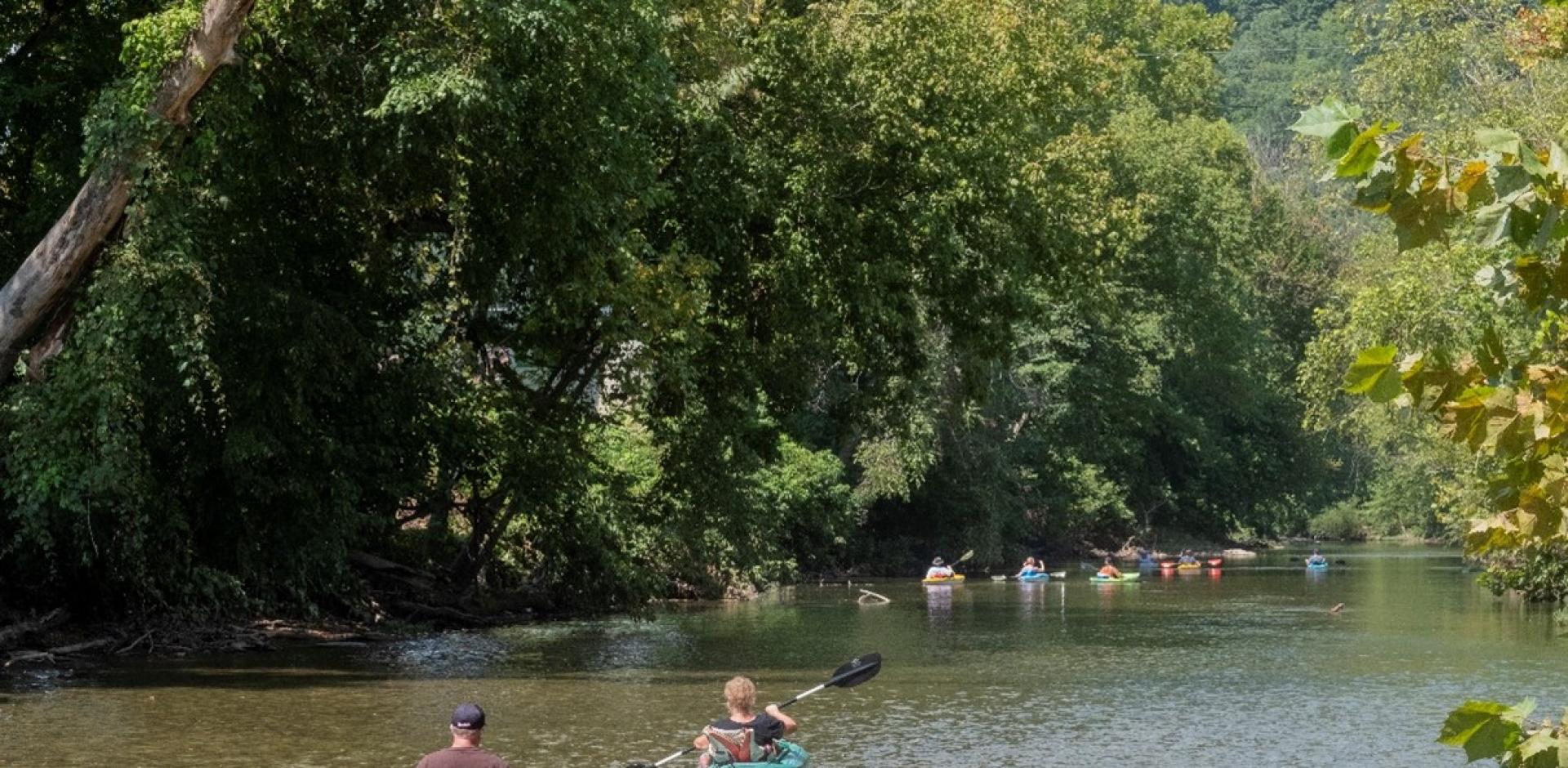 By RPN Staff
Boone County sits in the heart of the Southern Coalfields of West Virginia. Once full of thriving communities due to the booming coal industry, the county government is now grappling with a downturn in the industry. Now, the region is leveraging its resources to face these new economic challenges head on. Community members are optimistic about the hope that lies ahead thanks to the opportunities presented by its scenic landscape, committed residents, strong businesses, and initiatives like the Rural Partners Network that's bringing federal and local resources to rural communities.
In 2021, USDA Rural Development awarded a $113,000 Rural Placemaking Innovation Challenge grant to The Conservation Fund to help Boone and Madison counties develop an outdoor recreational economy. The Madison-Boone Resource and Recreation Plan was launched as a result and provides action items to cultivate economic and community development in rural West Virginia.
"Rural West Virginia is the definition of small-town U.S.A.," said USDA Rural Development West Virginia State Director Ryan Thorn. "It's places like Madison and Boone County that make up the backbone of our nation. This Recreation Plan is such a great resource for county officials, and it puts the focus on Boone County's greatest opportunity for renewed economic development and diversification; it's scenic beauty and abundant natural assets."
The Madison/Boone Resource and Recreation Plan will work to enhance recreational and cultural assets and leverage collaborations throughout the community. "RPN is serving as a resource connector and facilitator across the network and enabling stakeholders throughout the network to think beyond the boundaries of their town and day-to-day activities," said Adam Strollings, the Community Liaison for the Southern West Virginia Community Network.
Many community members already see the possibilities that lie ahead and have emerged throughout the planning phase. 
"The Madison/Boone Recreation plan is the first step of many to improve recreation and tourism opportunities in Boone County," said Jeff Petry, Boone County Commissioner. "This plan not only allows us to note what opportunities are available within our county but also provides great opportunities for citizens across the county to voice the opinions about recreational activities they feel our County would receive the greatest benefit from."

Boone County's stakeholders now have a plan to move forward. The plan drafted by The Conservation Fund features actions that possess the greatest possibility to impact and advance the community.  Leaders are ready to leverage the plan as they seek funding to build out their recreation infrastructure and programming. Catalyst items in the plan are already seeing wins. Projects in Drawdy Falls and Madison received funding from state and private sources as a result from the plan.
Community leaders will capitalize on the partnerships created through the planning process and work closely with the Rural Partners Network to identify potential resources and funding streams for projects.
Agriculture & Forestry
Community Development
Economic & Business Development
Public Safety