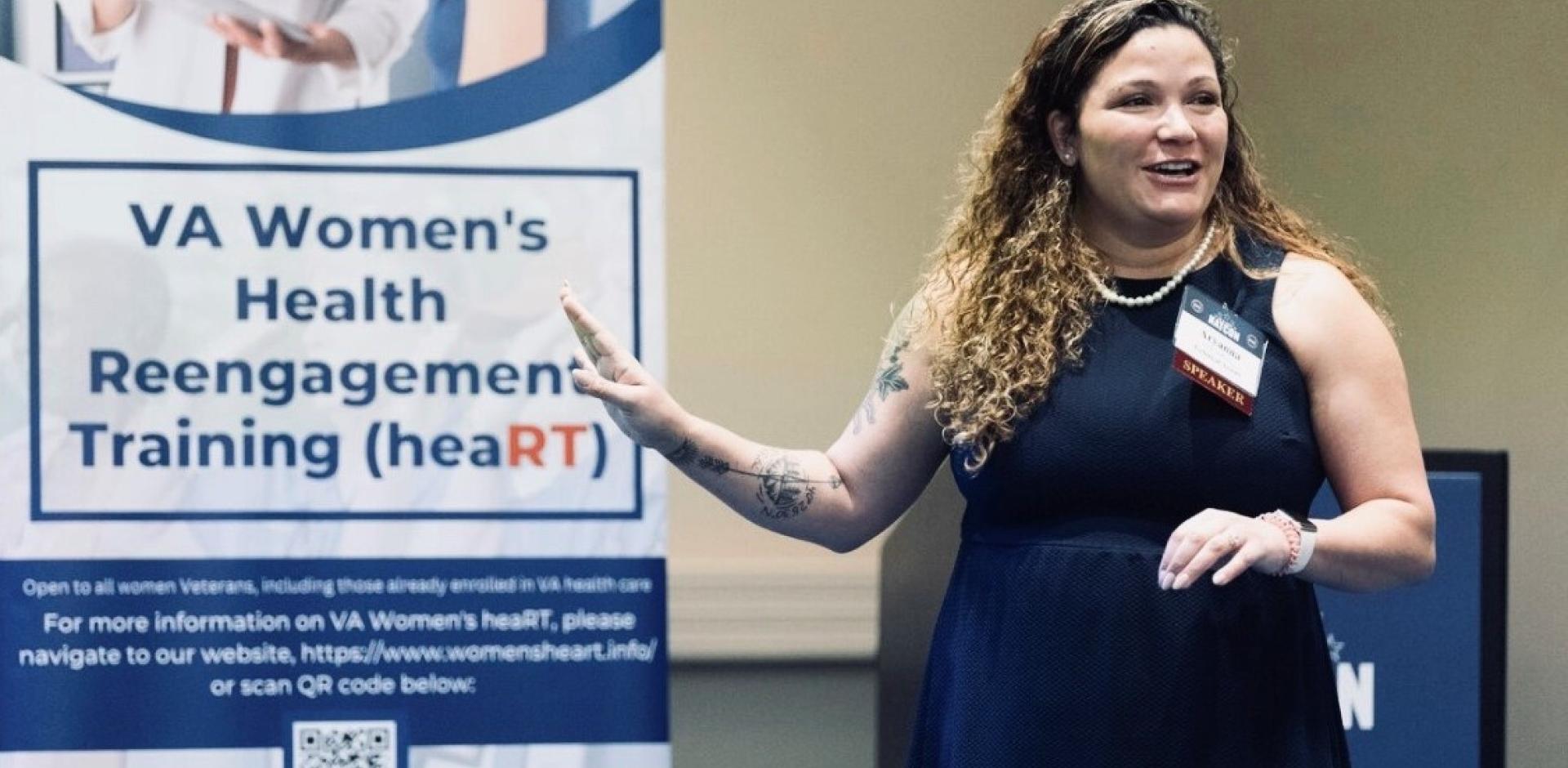 The blog post was submitted by the VA Office of Women's Health
One in four women Veterans who use Veterans Health Administration (VA) care live in rural areas. Rural women Veterans have unique health care needs and are more likely to use VA care compared to their urban peers. However, only 8 percent of enrolled rural Veterans are women.
The VA Women's Health Reengagement Training (heaRT) Team is on a mission to change that statistic by offering a training program to help women access VA health care they earned and deserve. VA Women's heaRT is an official program of VA Office of Women's Health. VA health care is a benefit and can be used in addition to private insurance, TRICARE, and Medicare. All women Veterans including those unenrolled and enrolled are welcome to attend the training to learn more about the health care services.
Through this one-time training session, women Veterans will learn how VA is structured, what women- and Veteran-specific health care services are available to them, and how to enroll in VA health care. The training was developed utilizing focus group feedback from women Veterans, VA research, and validated by VA experts to support accurate, in-depth information tailored to the needs of women Veterans.
Rural women Veterans are less likely to receive mental health services and women's health services compared to urban women Veterans, and they are at approximately 20% increased risk for suicide. It is a VA Office of Women's Health and VA Office of Rural Health priority to increase access to health care for rural women Veterans. VA Women's heaRT supports highlights how to seek and access mental health care services, women's health care services, and specialty services.
Each training session includes women Veterans who use VA health care and in most cases a Women Veteran Program Manager (WVPM) to answer questions about how to seek specific health care services. All participants leave the training session with the knowledge of how to contact their local WVPM and a handbook to help them enroll in and navigate VA health care.
The VA Women's heaRT program is offered virtually and in person this year. Forty sessions are offered virtually and can be accessed from anywhere in the country. Training sessions are provided at many dates and times to accommodate various time zones and personal schedules.
Visit the VA Women's heaRT website to find a training session that works for you and register today!