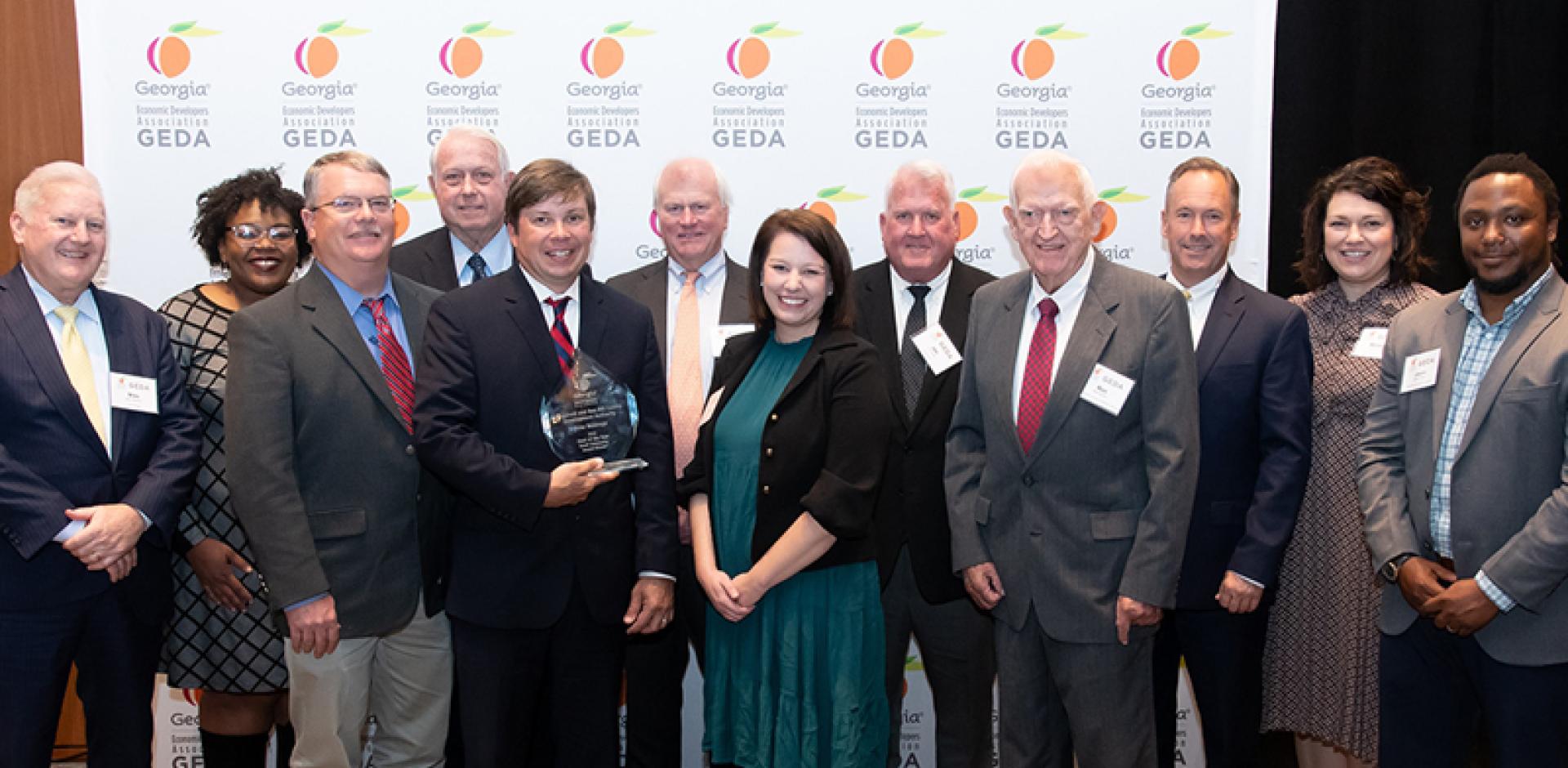 By Jason Dunn, Fitzgerald and Ben Hill County Development Authority
Like many communities across the country, Ben Hill County is rich in history. The county in south central Georgia is home to one municipality, Fitzgerald. In 1895, Union Army Pension Attorney and newspaper editor Philander H. Fitzgerald founded Fitzgerald as a reconciliation community for Civil War veterans. Ben Hill County is home to several places listed on the National Register of Historic Places and has nine recreational parks.
Fitzgerald and Ben Hill County provide a location accessible to major population centers such as Atlanta, GA, Jacksonville, FL, and the major east coast ports of Savannah, Brunswick, and Jacksonville. With less than a 30-minute drive to Interstate 75, the community also boasts a modern airport with a 5,000-foot runway, 50-bed acute care center and hospital, a versatile and dedicated workforce, and numerous community-owned industrial properties suited for small and large industrial businesses. Additionally, in 2022, the community opened the Fitzgerald High School College and Career Academy, a $45 million investment in a state-of-the-art education facility to train the workforce of tomorrow.
The community is widely known for its efforts to recruit new industries and support the growth of existing enterprises. Since 2017, the Fitzgerald and Ben Hill County Development Authority has worked with existing and new industrial employers to fill over 500,000 square feet in vacant facilities and construct new facilities while creating hundreds of new jobs and capturing nearly $250 million in capital investments in industrial sectors such as therapeutic foods, food and beverage processing, wood products, and plastics.
With the help of the Rural Partners Network, the Fitzgerald and Ben Hill County Community Network is leveraging local, regional, state, and federal relationships to create new economic opportunities. The collaboration of the Fitzgerald and Ben Hill County Community Network and the Rural Partners Network will seek to capitalize on the area's natural resources and assets to expand existing infrastructure, improve quality of life, and promote sustainable economic prosperity for all its citizens.