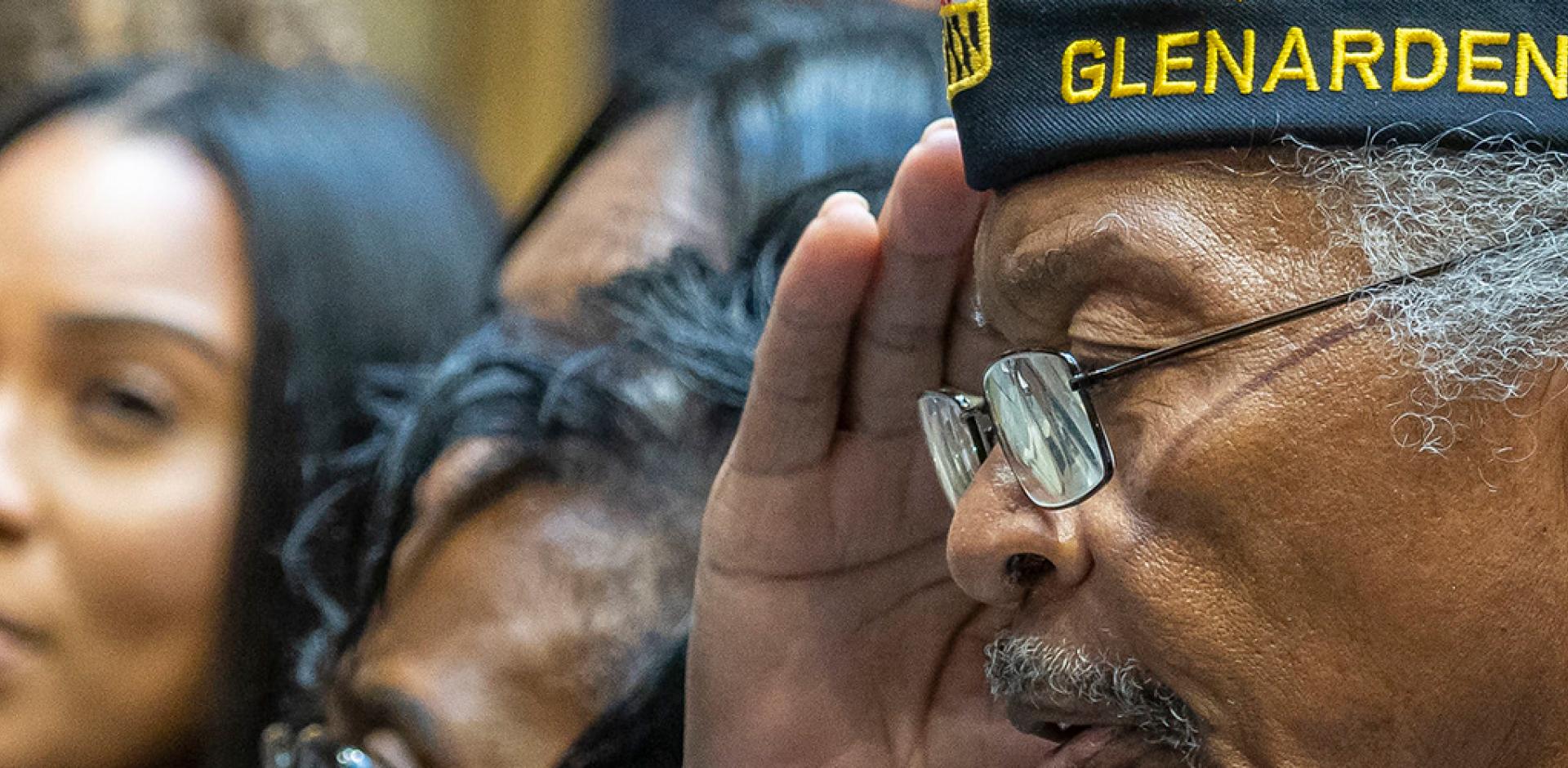 Minority Veterans, service members, family members, caregivers, and survivors are invited to celebrate African American service in military, as well as Veteran contributions to our nation with the Veteran's Administration (VA) On February 9, 2023.
Guest speakers will educate and empower attendees about the VA benefits and services available to them and also highlight the roles and responsibilities of VA Minority Veteran Program Coordinators (MVPCs) from the three VA Administrations: Veterans Benefits Administration, Veteran Health Administration, and National Cemetery Administration.
Participants will learn how MVPCs bridge the gap between minority Veterans and the VA. The symposium will also provide information on current and future VA benefits, to include filing a VA disability claim online, fraud prevention and awareness and the Sergeant First Class (SFC) Heath Robinson Honoring our Promise to Address Comprehensive Toxics (PACT) Act.
VA staff and outreach coordinators, Veteran advocates, National Association of County Veteran Service Officers, National Association State Department of Veterans Affairs and Veteran Service Organizations are also encouraged to participate.
Date: February 9, 2023
Time: 1:00 - 4:00pm (EST)
Quick Join: Click Here to Join the Symposium
Link to Join: https://veteransaffairs.webex.com/veteransaffairs/j.php?MTID=md5e701c76830c468aac164fe002d352d
Phone: 1-404-397-1596, Access Code: 2762 187 6496
Please send any questions to the OTED National Outreach Mailbox.