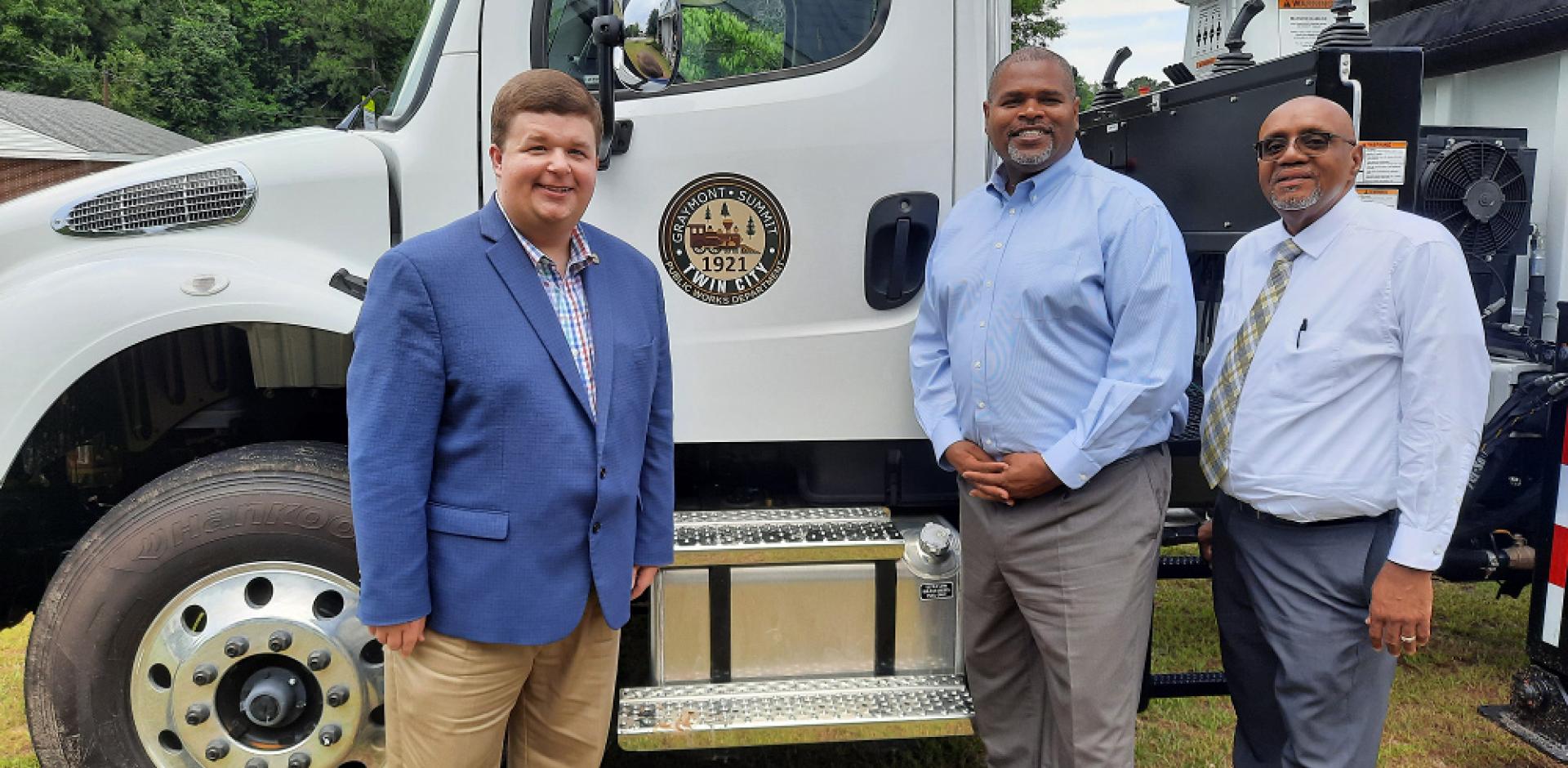 By Deborah Brumfield, Public Information Officer, Georgia State Office, USDA Rural Development
USDA Rural Development's Rural Partners Network (RPN) is transforming how the federal government partners with rural communities to foster economic growth. With an alliance of federal agencies and civic partners, RPN helps create jobs, build infrastructure, and improve communities throughout rural America.
For evidence, look no further than Emanuel County and City of Twin City Community Network in Georgia, home to one of first RPN Community Networks across the country.
Recently, USDA Rural Development (RD) met with Twin City Mayor Matt Donaldson and key community decision-makers to discuss the launch of RPN in Emanuel County. RPN is hiring a Community Liaison to work full-time with the Community Network to help them clarify local development priorities, navigate federal programs, connect them to federal agencies and other resource providers, and develop investment strategies that build on local recreation, tourism, and business opportunities. In its first year, RPN has worked with over a dozen communities across five states, and plans to select the next round of community networks in the coming months.
"This is where the exciting work begins," said Christine Sorensen, USDA RD.
This year USDA RD made its first investment in the community through the Rural Development Community Facilities Program, which funded a limb truck. The equipment aided in the disposition of tree limbs, construction site debris, household furniture, and disaster site wreckage.
"This was the first of many, we anticipate," said Rural Development Georgia State Director Reggie Taylor. USDA staff in Georgia have identified several programs that could help with additional needs, and other RPN partner agencies are also advising the Emanuel County and City of Twin City Community Network on ways their programs can also help meet local needs.
The community is looking forward to addressing other priorities including infrastructure improvements such as correcting water and sewer infill issues and building sidewalks and curbing. By working with USDA and other federal agencies in the Rural Partners Network, local officials can ensure investments align with the unique vision the people of Emanuel County have for the place they call home.
Not only will RPN create opportunities in places like Emanuel County, but it also provides a blueprint for how federal agencies can better serve rural communities everywhere.