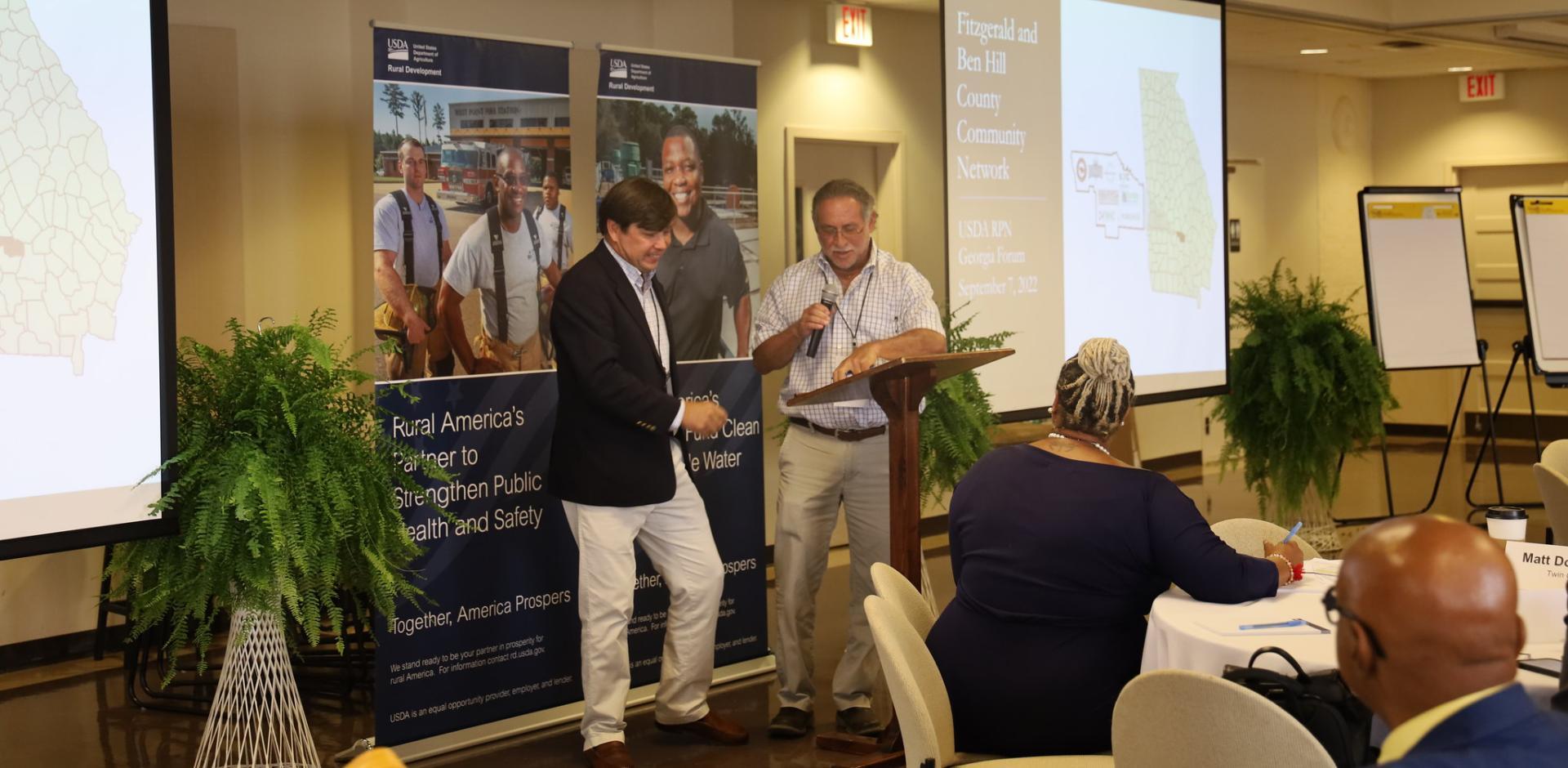 By Jason Dunn, Executive Director at Fitzgerald and Ben Hill County Development Authority
Earlier this month, I met with rural leaders at the Georgia Rural Partners Network Forum to discuss investment opportunities for local Georgia communities. The forum was hosted on September 7th by the three Community Networks participating in the Rural Partners Network (RPN) at the historic Grand Theatre in downtown Fitzgerald. 
Through RPN, communities receive technical assistance from federal agencies to promote local economic development and expand rural prosperity. In Georgia, the Community Networks include the Southwest Georgia Regional Commission, Emanuel County and City of Twin City Delta Planning and Development District, and the City of Fitzgerald and Ben Hill Community Network.
The event allowed more than 55 local, state, and federal leaders to build capacity, create relationships with funders, and share successful strategies among our three Community Networks. It's not every day that rural community economic development professionals get face-to-face time with such a vast array of stakeholders. Each Community Network had the opportunity to present the issues and priorities in our regions which included, but were not limited to, homeownership, public safety, transportation, and workforce development.
Our Community Network, the Fitzgerald and Ben Hill County Network, highlighted some of our work including commercial driver's license training to address the need for truck drivers and the Fitzgerald Leadership and Entrepreneurial X-perience Program that assists emerging high school entrepreneurs in business development.
The Georgia RPN Forum was a huge success and stakeholders left the event with connections for future community projects. "It was a fantastic event with potentially invaluable outcomes!" said Suzanne Angell, Executive Director of Southwest Georgia Regional Commission. By hosting the Georgia RPN Forum, leaders in the community strengthened their alliances and developed viable solutions for community and economic development. 
If you are interested in learning more about RPN, please visit www.rural.gov.