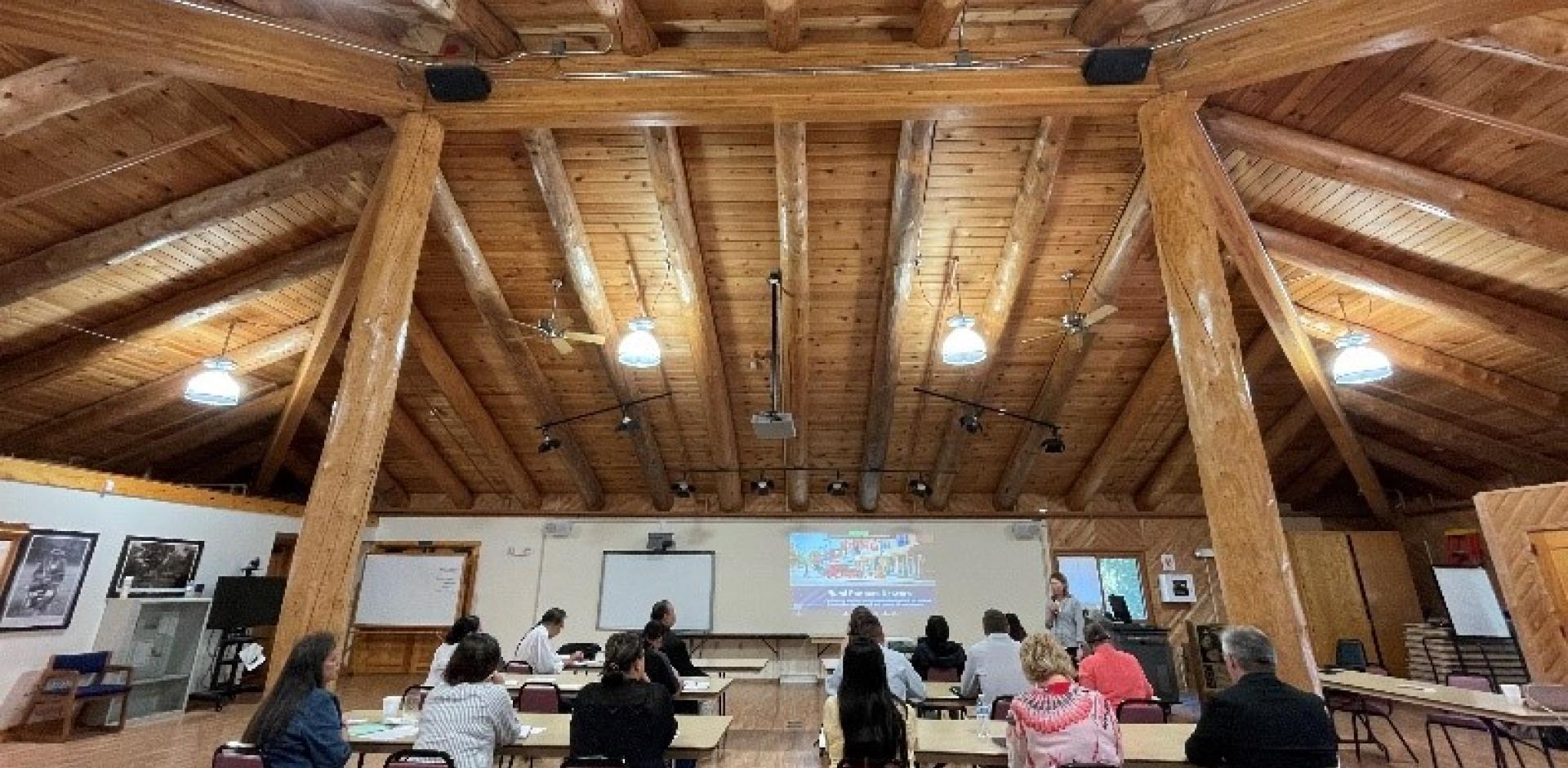 By RPN Staff
It's been a busy month for our team and the communities currently under consideration for RPN. We drove a lot of miles to meet rural leaders on their turf and discuss how RPN can help them elevate local priorities and jump-start projects.
We were inspired by the engaged, innovative, and diverse rural people who showed up at the in-person meetings, as well as those unable to attend in person but who joined a virtual meeting instead.
Wisconsin: RPN visited stakeholders in the towns of Adams, Crandon, Gile, Glidden, and Keshena – at The College of Menominee Nation.
Nevada: We held an RPN outreach meeting in Elko, then drove across the state to visit with rural leaders in Yerington.
North Carolina: We met with rural leaders in Robeson, Wilson, Martin, and Halifax. 
West Virginia: Rural leaders joined us in Logan, Huntington, and Braxton at local meetings and at the West Virginia Brownfields Conference, where we also hosted a booth.
"Think collaboratively; think outside your borders," USDA Rural Development State Director Ryan Thorn told local leaders. "It's open-ended what we can accomplish. Take advantage of the opportunity. They don't come around very often."
We received very enthusiastic responses. Some participants were so interested that they called in other local partners to join the in-process meetings. Many of our conversations continued in the parking lot long after the meetings ended.
Leaders in these counties, cities, towns, and Tribal Nations are forming RPN Community Networks in each of the states we visited and have submitted Letters of Interest requesting to participate in the Rural Partners Network.
Stay tuned to find out what communities are joining RPN. Announcements are coming soon! We can't wait to roll up our sleeves and get to work with you!
Community Development
Employment & Career Development