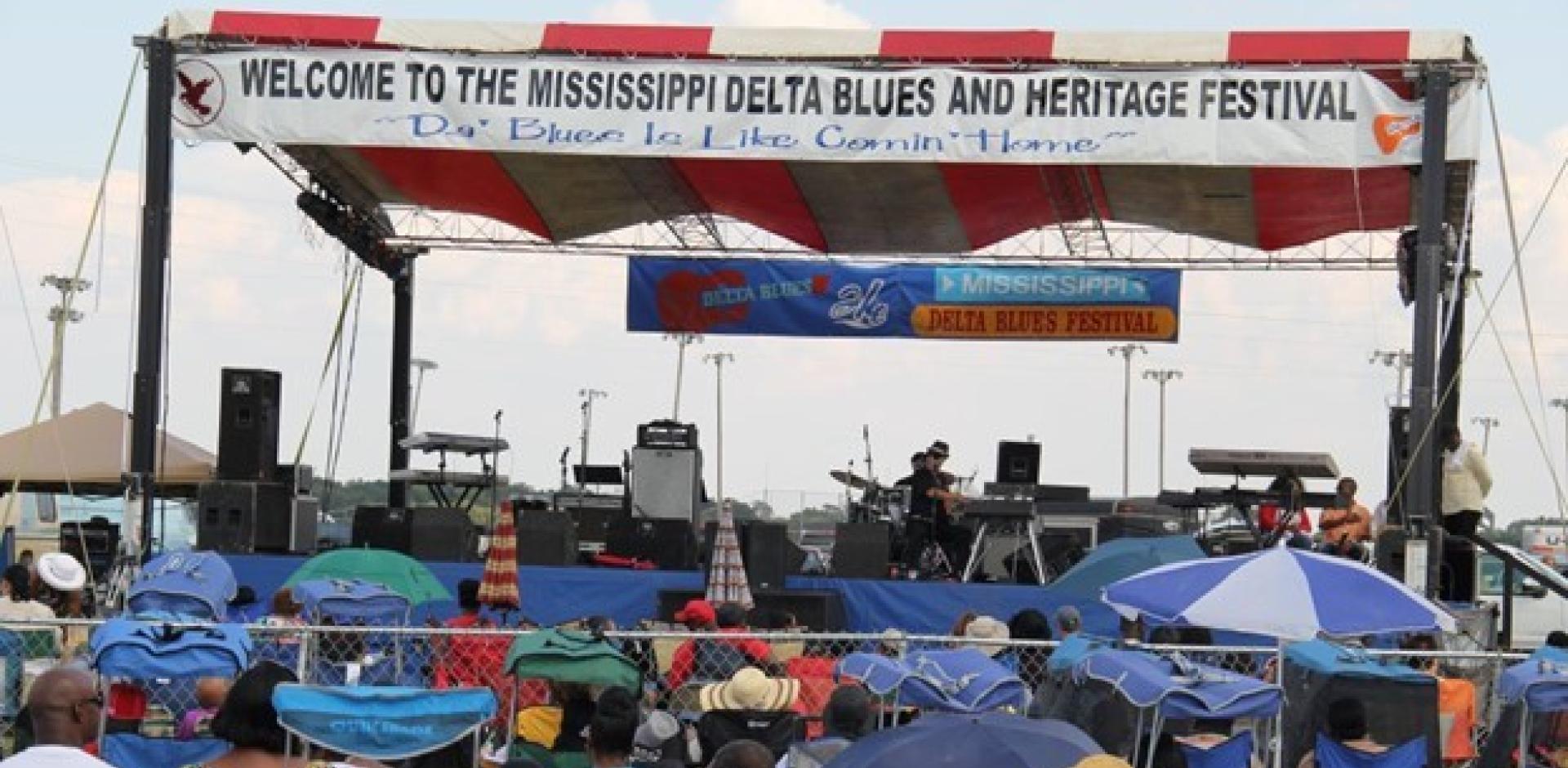 By RPN Staff
The following is a blog post describing the community that the Washington County Economic Alliance Community Network serves. 
No matter where you are in the Mississippi Delta you'll be surrounded by history, entertainment, and hospitality, but don't think for a second that one Delta town is just like the other.
Travel the roads of this region and you'll find that every stop has its own distinct individuality and character, each worthy of exploration. Blues clubs, barbecue shacks, Southern-style food, unique lodging, and a culture and history that runs deep it's hard to tell you where to begin.
Cleveland, Miss., is especially proud to be home of the GRAMMY Museum, an interactive music experience and was chosen to be in Cleveland because a remarkable percentage of Grammy winners, nominees and lifetime achievement winners come from Mississippi. For those interested in blues music and civil rights, you will find Cleveland and Bolivar County are home to 18 Blues Trail Markers and two Freedom Trail Markers, including Dockery Farms where Charley Patton learned to play and is known as the birthplace of the blues.
You'll find plenty of Delta history in Greenville. Meet the region's earliest residents at the Winterville Indian Mounds Museum, get the blues at the Highway 61 Blues Museum, or learn about how mighty the Mississippi can be at the 1927 Flood Museum. Outside of Greenville in Leland, there's a tiny museum dedicated to Jim Henson and his well-loved creation, Kermit the Frog.
Slow and soulful, warm and relaxed, unexpectedly cosmopolitan yet never too hip, Greenwood offers an incomparable glimpse into the enduring legacy of the Delta, the soul of the South, and the unquenchable spirit of a people whose hearts are as vast and open as the horizon.
With all that the Washington County Economic Alliance has to offer, we still have many challenges that we face but are ready to tackle as a Community Network! While agriculture continues to play a pivotal role in our success, we are equipping ourselves with the tools necessary to compete in the global market that is now trending. The diversity that lies within this network shows the commitment and support needed to move this community forward.
Furthermore, local community stakeholders throughout the Washington County Economic Alliance Community Network are committed to the overall wellbeing of the community and will pool their resources to help break down the barriers that have stifled growth in the Mississippi Delta.