By: Jennifer Rachels, Lead Community Liaison for RPN Alaska
"Alaska is just different."
So many people told me this when I applied for the opportunity to lead the new Rural Partners Network (RPN) team in Alaska. Julia Hnilicka, the Rural Development State Director, asked me during the interview if I was comfortable traveling in uncommon and interesting modes of transportation. Being a Veteran, I assumed she meant that I might ride in a boat or maybe even a helicopter…the sort of thing I have done before. I have since learned that many of the people we serve live in towns and villages with no road access at all. One must fly into a crushed gravel runway right next to the river, their seat crammed between a stack of produce and the village's mail. This is how we travel to meet our partners in the rural areas of Alaska.
RPN is a rather new federal program, and Alaska's team has been on board since April. They answer phone calls from residents and community leaders who want to know about federal programs that might help their community fulfill its plans to strengthen their economy and serve the welfare of their community members. Despite the best efforts, many of those programs can have very complicated guidelines and administrative requirements. RPN will help navigate that and give feedback to program planners about the experience of applicants. Through our relationship building, RPN will support the development of plans and funding for the big dreams that many small towns have.
Each of our RPN team members will serve a region of the state. So far, that's the Interior, Southeast, and Nome areas of Alaska. Our goal is to visit each of Alaska's 149 incorporated cities, and many more settlements scattered among the mountains, on islands, and north of the Arctic Circle. When I arrived, someone shared with me a picture to describe the immensity of this incredible place. It's an image of the outline of the lower 48, with an outline of Alaska on top of it. Alaska's Aleutian Islands rest on the coast of California. The Southeast Region of Alaska rests on top of Georgia and nearly covers it.
Of the 574 federally recognized tribes, 231 are in Alaska, mostly in rural areas. Many people in Alaska spend an average of five weeks during the summer gardening and gathering berries, fish, moose, and other proteins to survive on for the rest of the year. Considering that, and the lack of road access, one can imagine the dire situation if electricity fails and freezers full of food are ruined. This was the case when Typhoon Merbok hit the Nome area of Alaska last year. Rebuilding from Merbok, or any disaster like it, is made more difficult when all materials from coffee to plywood come in on barges that arrive a few times in the summer, ordered a year in advance.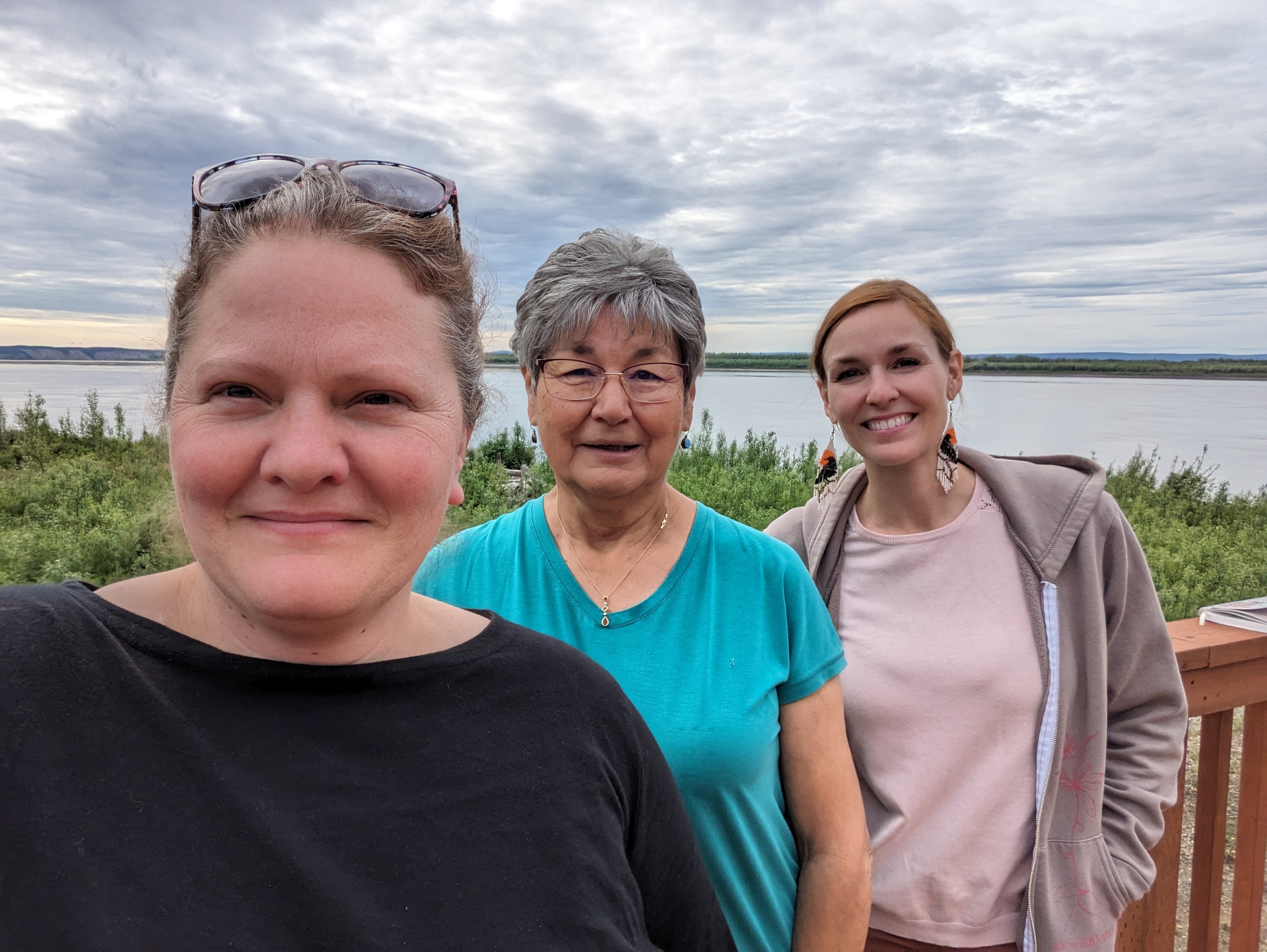 As much as the challenges of rural places in Alaska are unique to Alaska, it's also true that we will hear a lot of the same plans and dreams for broadband access, clean water, decent jobs, and affordable housing and electricity that many rural communities are working towards. These are the things that our team thinks about as we sit in the back of the plane with the cargo, backpacks in our lap, looking out over an immense skyline for the town to appear.